Announcing Hosted MQTT Broker – CrystalMQ
by Hema | Nov 18, 2019 | CyrstalMQ | 0 comments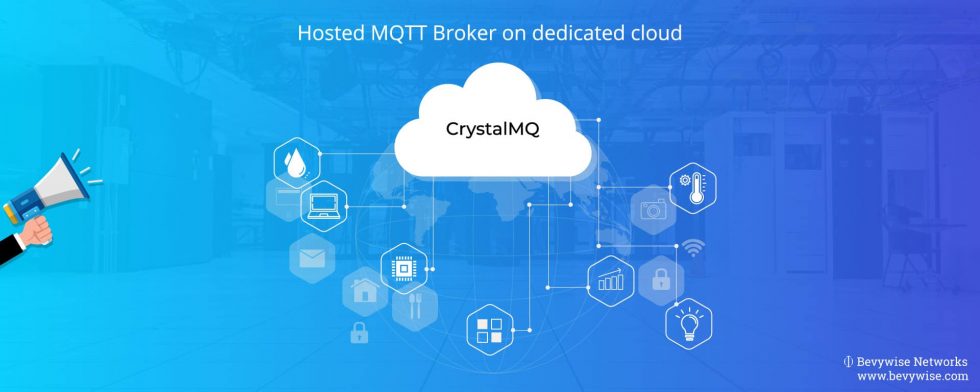 "The world of reality has its limits,the world of imagination is limitless." –Jean-Jacques Rousseau
Planning to build an IoT Application that collects data from your cutting edge devices to analyze, process and interpret. Hence, IoT is a complete solution provider for all functional areas.
What are my possible options?
Option 1: The Big4s AWS, Google, Azure & IBM provides a separate device communication layer that allows the developers to choose a list of back end storage and the processing engine needed to build a complete solution that enables the devices to communicate. The starting price for the communication engine will be affordable, but utilizing multiple services you will end up paying more.
Option 2: Service providers like cloudMQTT provides standalone device communication layer that does communication process and provides building your application at the edge. However it uses the minimal data integration points at the back end to move data to the back end servers.
Option 3: Completely rigid platform that aims to tackle the need for any vertical. This will help you build your requirements for a specific functionality.
Option provided does not fit requirement
Diverse and constantly changing customer requirements need high-quality solution provider. In the market the customer does significant amount of analysis in choosing the best sub-system required to complete their implementation. This finally increases the overall cost of maintenance, upgrade, managing multiple services and servers for your solution.
To avoid the disparity between customers, technology offers and customer service, we have created a framework for device manufacturers to get their solution built by themselves.
Announcing CrystalMQ – Hosted MQTT Broker with maximum flexibility
As a first step, we are launching CrystalMQ our hosted MQTT Broker solution using the Bevywise MQTTRoute which is a secured MQTT Server application that comes with options to deploy your AI / ML code on the server and comes with widget that can be used to build your complete user interface.
Get your hands dirty by signing up to try our hosted version.