MQTTRoute 3.3 released – Control Devices on your Android Phone
by Hema | Aug 16, 2021 | MQTT Broker, MQTTRoute | 0 comments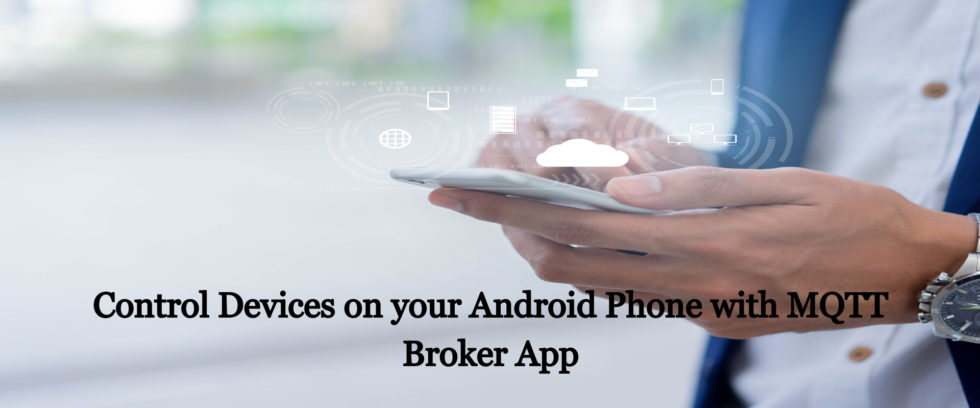 We dwell in a fast moving environment where speed is crucial in every little thing we implement. This makes us set our heart on any technology which bring us aid to speed on whatever we do. That's where mobile apps come in which enables people to control & manage everything at fingertips much faster & easier.
This makes us to think over an idea on providing mobile app support to monitor MQTT devices connected to the MQTTRoute. And Yes!! Today we are much excited to tell you that we have just launched our new MQTTRoute mobile app for MQTT users currently available on android with MQTTRoute 3.3. Continue reading to find out how it helps you!
Why MQTT Broker App?
MQTTRoute is a MQTT based finely crafted MQTT Broker. It's developed to provide fast & reliable M2M communication to and from connected devices. MQTT Broker App works in conjunction with the MQTTRoute enabling you to run it on your android smart phone. Running MQTTRoute alone can provide you a powerful way to collect, monitor and visualize your data. But, when it comes to quickly accessing data, MQTTRoute with mobile app is the perfect choice. This makes it more appealing for the on the go users. With the new MQTTRoute app we provide you with the much more convenient & quicker way to manage & monitor your MQTT devices connected to the MQTTRoute.
We make it simple!
As we discussed earlier, In today's technology world, mobile devices and the mobile applications that unlock their value—are the most popular way for people and businesses to acquire data from their internet connected devices. Businesses building IoT systems or utilizing MQTT / Internet of Things (IoT) implementation in order to stay relevant, responsive and successful, need to develop mobile applications to meet their customers demand. Yet mobile application development might seem daunting and it is not everyone's cup of tea to spend much time developing mobile applications. Fortunately with MQTTRoute, it comes up with the MQTT Broker app which makes it easy to manage & control your MQTT / IoT applications and you no need to build it by your own.
Also, we make it more simple for you to customize your UI & to create multiple dashboards with pre-configured widgets from the app itself. This is because, we don't want to restrict you to just view your MQTT data and we want to make you to present & visualize it in a way you need. This makes your IoT application, user and mobile friendly enabling to access & monitor MQTT devices anywhere.
Mobile App currently supports android and we are working to make it available soon in IOS.
Feel free to write to support for a complete Demo.
To get started sign up for hosted setup or download forever free version for local installation.
Get the Mobile App now on Google play store.