Top 5 charts for Manufacturing Productivity Tracking with MES
by Hema | Jul 6, 2021 | MES, Industry4.0 | 0 comments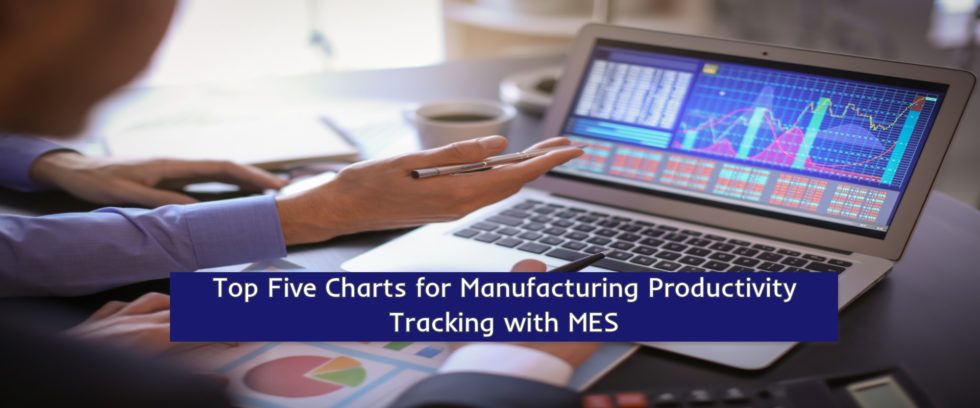 Modern Manufacturing demands proper planning, control & optimization of the production process. Though a successful manufacturing needs skilled labor, customized/expensive material inputs and rely on process flexibility, tighter control, it needs a powerful MES software to plan, execute and expedite production. This is not only to execute the process, but also to analyze events and transactions as they happen on the shop-floor. It is necessary for production managers to make sense of the data collected. This is why generating visual form of data either as chart/report that operators and managers can easily comprehend & interpret is essential. Also, how long will you use paper / Excel sheets for your Annual/Monthly production review meeting? And how good would it be to get a production unit to machine level detailing in a visual form with trends? Let us see in detail about the top 5 charts in MES software and how it can help you make better decisions.
Utilization Report
One important chart that is commonly used to represent manufacturing / production utilization is the utilization chart. Utilization indicates that how much and how an industry's production capacity is being harnessed at present. It is the percentage of available production time during a particular time period that a machine was performing to process goods. The utilization chart display how much of a manufacturing operation's prospective output is being reached and includes everything from machinery capacity to available resource utilization in visual form. Operators will be able to visualize & analyze utilization from various perspectives.
Utilization graph will come in handy to easily identify pain points in the manufacturing productivity when you are stuck with it.
This provides a clear picture of how well & efficient your manufacturing operation / production is by comparing the factors fetched in to your MES systems. At the industry level, production managers can get detailed visual form of data with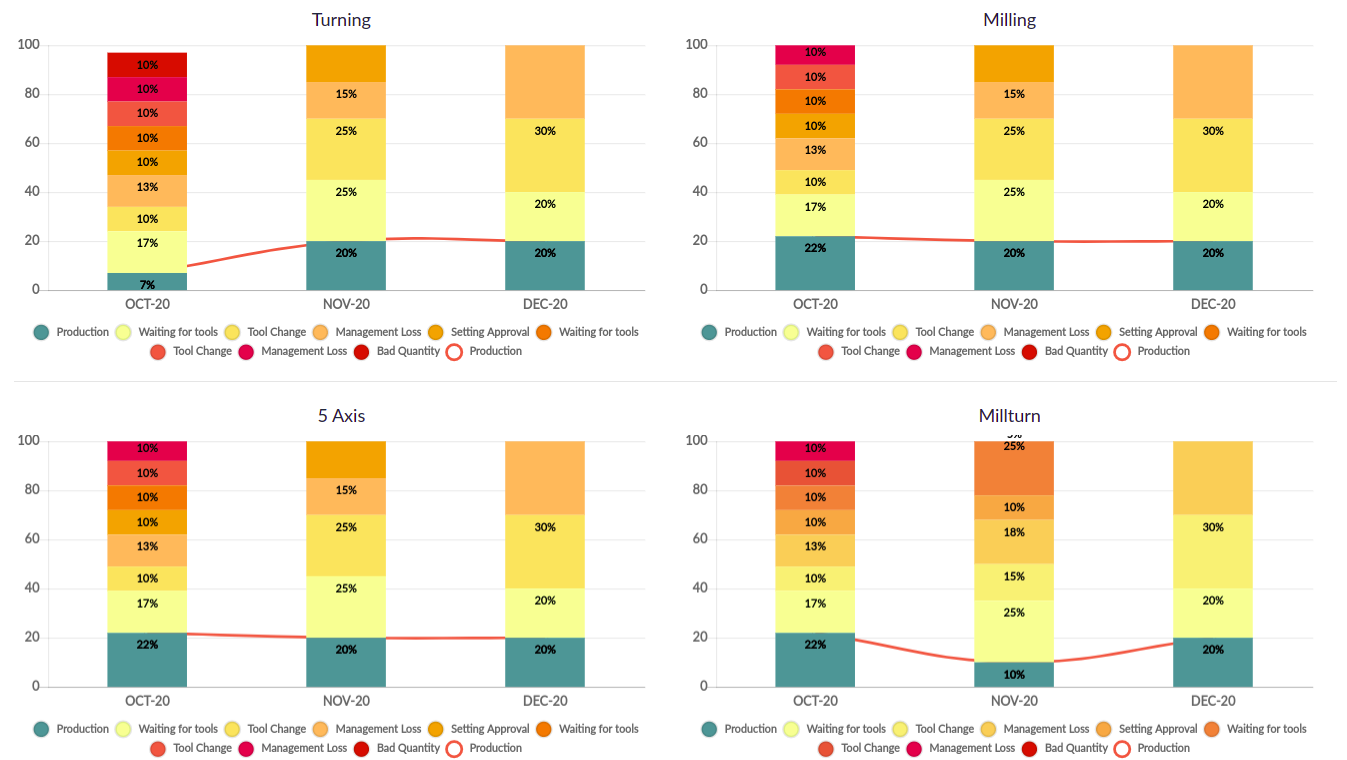 Plan vs Actual
Planning or targeting the production operation is not just the plan rather it is about the production management & control. And Plan vs Actual production analysis can help you enhance your manufacturing operations. That's where you monitor outcomes, review process, and make routine flow alterations based on performance.
It's all about comparing what is the actual result of your production process to what you planned or set your target. Your production plan sets down target, essential numbers, and execution. Tracking the production process and results can only provide what actually happened in the production line. But dealing with the difference between plan and actual data with MES is just driving your manufacturing with better, and more direct, production control and management.
Plan vs Actual chart allows users to compare planned production with actual production in each shift for each machine & for all completed production operations. Production managers can use this report to identify where production time is overrunning, and by how much.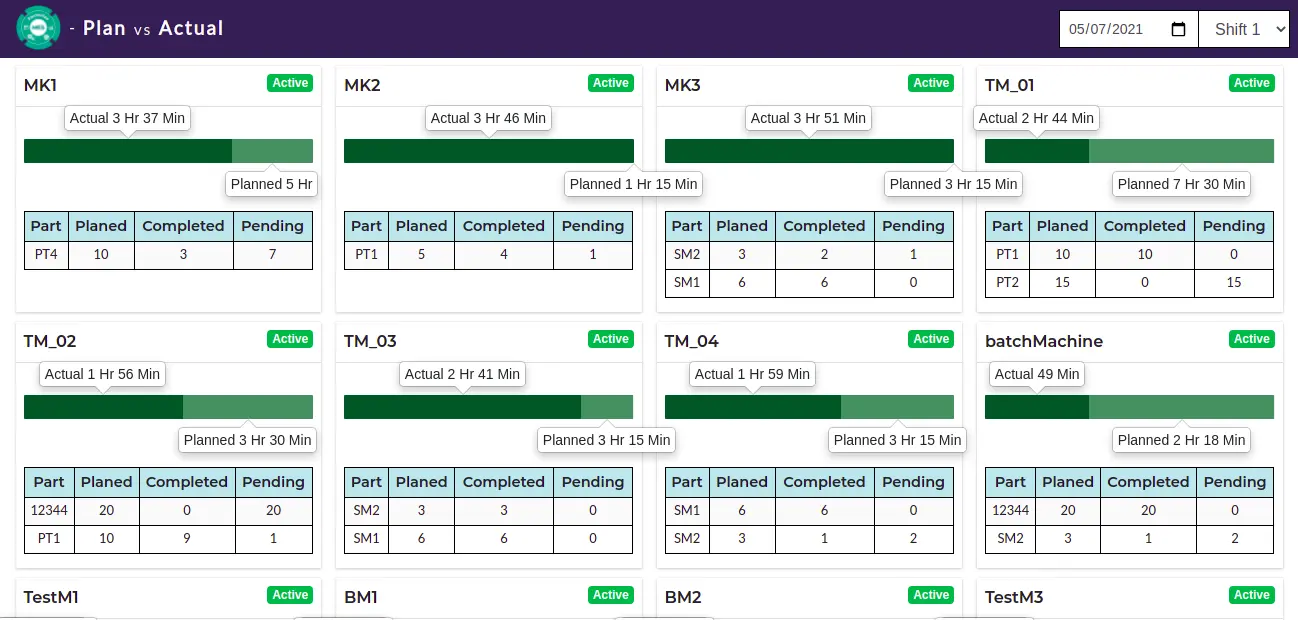 Machine Drill Down
From production planning to production execution, production managers need a complete machine reporting interface with MES to execute proper machine performance control & analysis. Anyone who needs the insight to make quick decisions about machine working or resolve quality or performance issues can able to create highly visual displays of key performance indicators such as OEE, Downtime Reasons & Bad Quantity. They can drill down deeper into each machine in a department and unit to explore individual performance records based on a single day or between any date range. They can get a granular overview of each machine rather than a general view with the Machine Drill Down Report. This helps production managers to make quick & powerful decisions based on how well each machine in a production line is performing and how to improve its efficiency.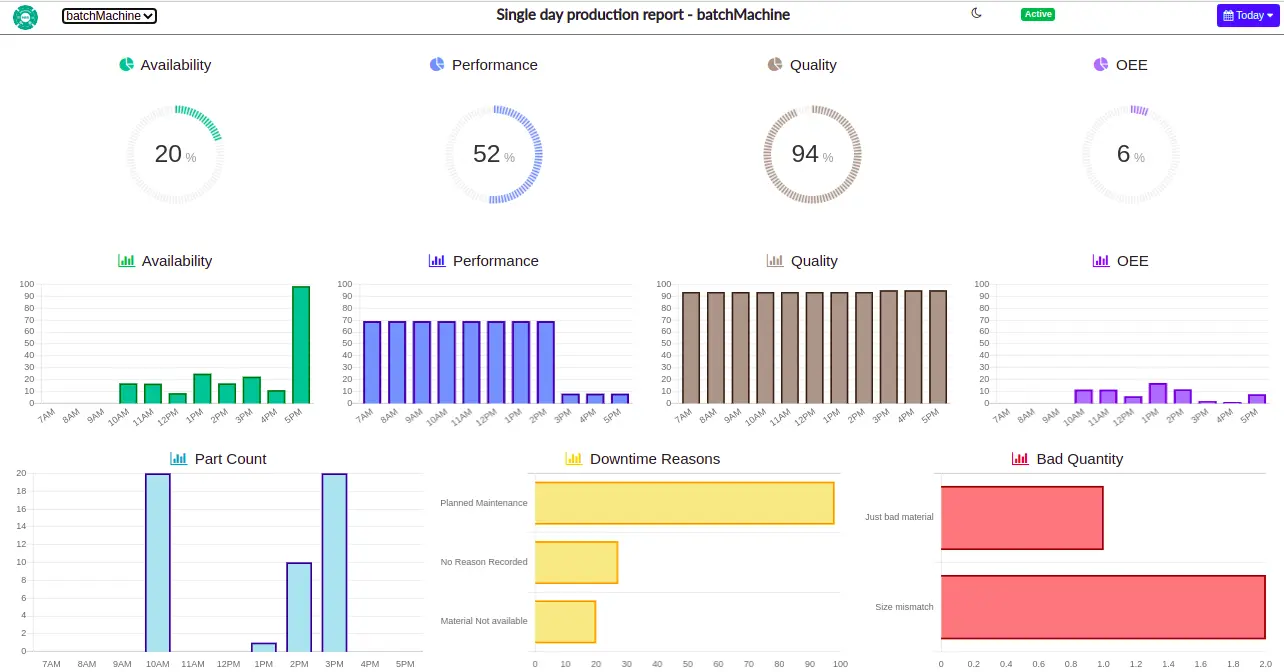 Department Drill Down
Department drill down report provides the percentages of the Overall Equipment Effectiveness (OEE) for your machine operations in each department in a unit and the key OEE metrics of Availability, Performance, and Quality. This helps production managers to get a granular view of OEE data of each department in a unit rather than a general OEE data of overall production. This can help them prioritize which department to concentrate on more & to identify bottlenecks or weaknesses in production, permitting them to make immediate action.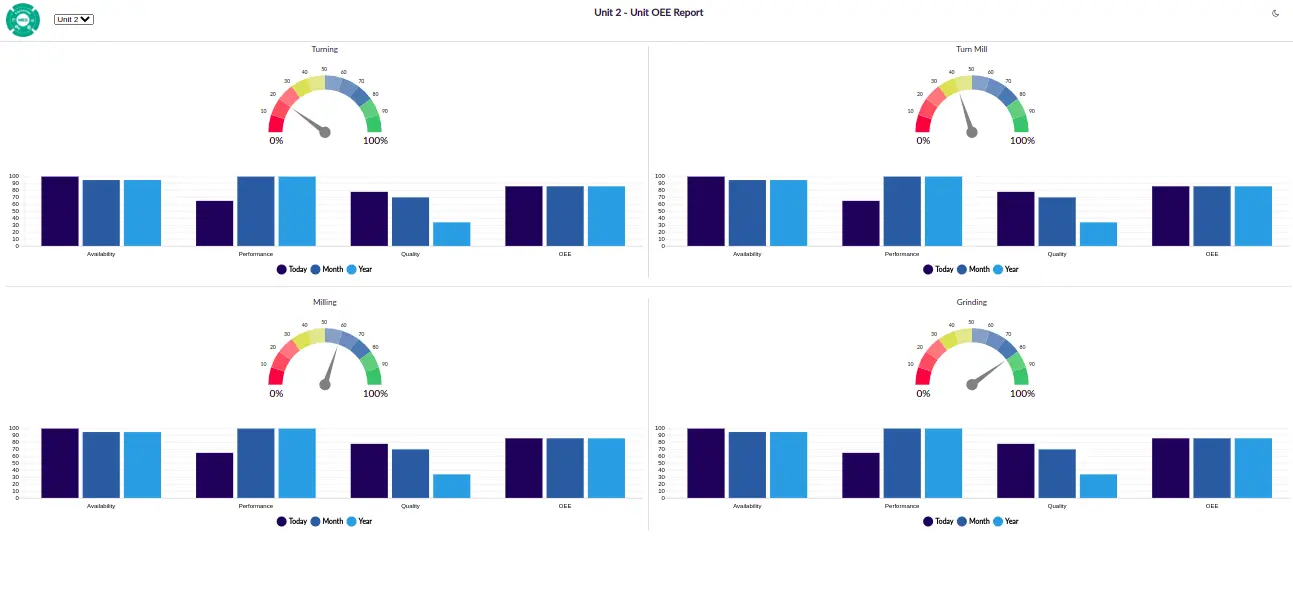 Department OEE trend
OEE trend chart is commonly used to show trends in OEE data over time. Displaying OEE data over time increases better understanding of the real performance of a production process, particularly with regard to an established target or goal. By analysing the trend of OEE score, it is easy to find improvement opportunity and to begin understanding the interplay between Availability, Performance & Quality. The production managers can plan & work for the betterment & optimization of the production by analysing the OEE monthly & yearly trend. Also, if necessary it is easy for production managers to revise their plan to reach the goal and incremental raising of the bar for your target.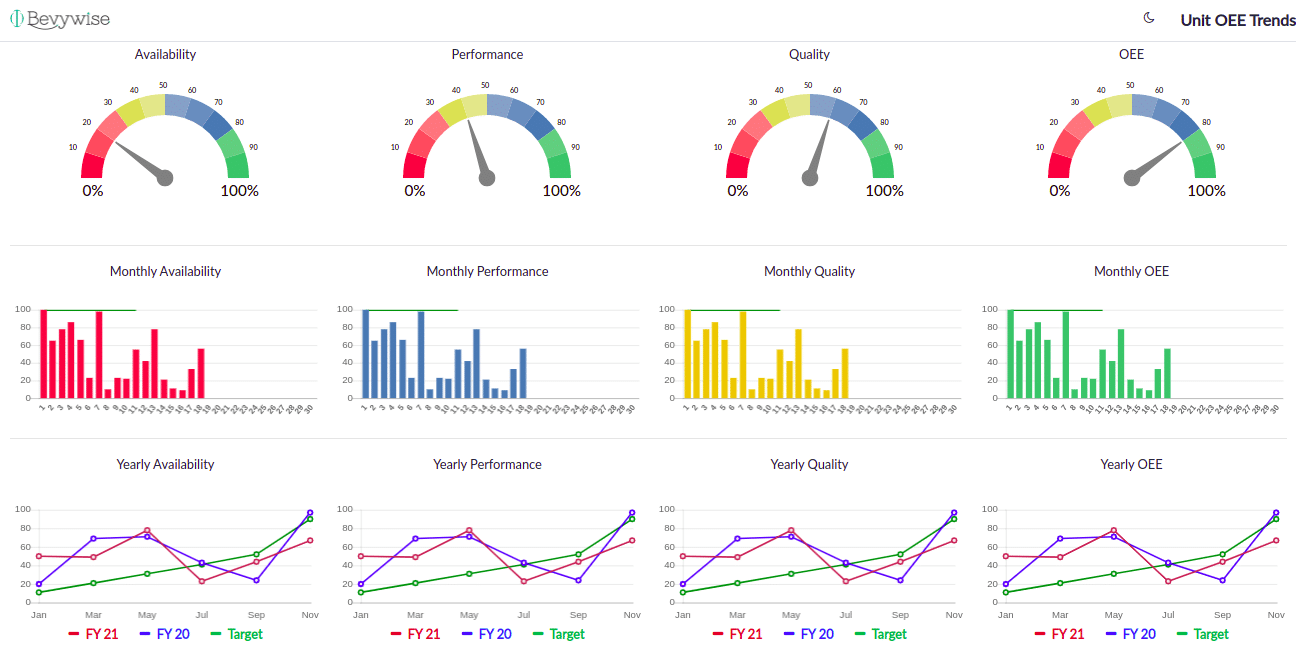 These top 5 charts integrated with your MES can help you achieve successful manufacturing operation by making powerful decisions at the right time. As a part of our Industry 4.0 solution, Factovize MES is one such software that can provide complete visibility, control and manufacturing optimization of production and processes across the enterprise.