MQTT Implementation on Celikler Holding's Power Plant Monitoring
by Hema | Sep 29, 2020 | MQTT Broker, MQTTRoute | 0 comments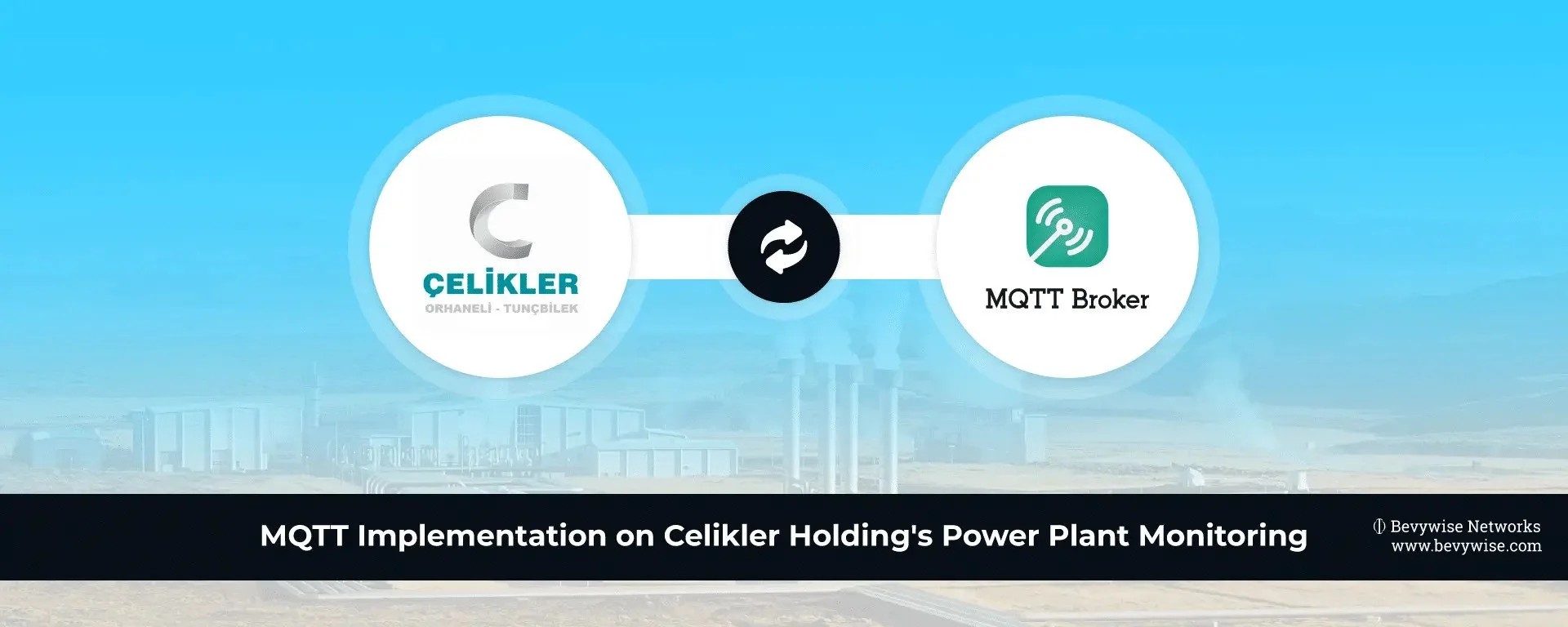 Celikler Holding is one of the largest industrial companies from Turkey that operates on the large sectors such as Energy, Construction, Commitment and Tourism. Celikler Holding, has gained more attention as a player in the country's energy sector. They are notable for bringing new innovations to the sector by utilizing modern technology in their projects and they pursue to serve the evolution and rise of the country's wealth by benefiting the production.They consistently focus ahead by acting in accordance with the regulations of the quality management system it has set, by improving its effectiveness, being reliable and reverent to the environment and specializing in the sectors in which it operates. In 2018, Celikler Holding began using MQTTRoute to monitor power generation from multiple power plants. The use of MQTT here has been so successful & this IoT use case has benefited Celikler Holding by providing a secured communication between power plants.
Security issues in data transfer
The Industry 4.0, particularly, IoT in manufacturing provides an option for the transition of the manufacturing Industry. However a secure way of collecting and utilizing the data is essential for the industries to attain efficiency. In the industrial world, data theft has become more serious & industries have become more vulnerable to data breaches. This is one of the key issues, the industrial sector should overcome & demand an exceptional guarantee of the integrity of the request issued and data received by various equipments.
For years, Celikler Holding has been monitoring power generation by connecting every user's mobile phones to the MODBUS interface on the individual monitoring console. This mandated the professional to be near every Power plant control dashboard to view the status. Besides that, the security issues prevented them from connecting the MODBUS protocol directly to the internet.
The application layer messaging protocol, MODBUS provides client/server communication between devices connected to various network types. MODBUS is the most extensively deployed network protocol in the industrial manufacturing production line owing to the fact that it is more simple & highly efficient. But, the direct implementation of MODBUS may create numerous vulnerabilities that could permit a hacker/intruder to execute unwanted activity or send autocratic demands.
Absence of Probity: MODBUS don't have any integrity checks built into it & hence it entrusts on other protocols to protect integrity.
Absence of Secrecy: MODBUS has no built-in security features & no built in command to identify or verify the connected devices.
Absence of Authentication: There is no authentication at any level of the MODBUS protocol.
Hence they need a solution to securely transfer the power generated data from multiple power plants. To implement a secured way of collecting & transferring data they need an alternative messaging solution which does not allow attackers to penetrate in.
Why MQTT?
MQTT was intended for light-weight communications between connected devices & servers. It provides some security protection & shield, even though the security option was not built inside the protocol. The protocol permits for client authentication which authorizes a two-side hand shake. This technique lets for encryption of data in the message if SSL/TLS is available on the connected device. The mutual authentication and encryption could prevent hijacking and man-in-the middle attacks.
In that case, MQTTRoute comes with a device level auth and TLS/SSL to make secure connection between the modbus gateway and MQTT broker. And also, the Modbus MQTT Gateway that comes as part of the Bevywise IoT Solution collects all data from power plant and sends it to the Central MQTT Broker. In addition, Celikler Holding gets utilized with Bevywise's IoT Application framework, so that the Mobile app can be connected to the MQTTRoute. This avoids the need of professionals to be near every Power plant control dashboard to view the status. This enterprise IoT use case has proved, how MQTT implementation can benefit manufacturing industries in case of security.
In conclusion, we were able to use our MQTT Client modules and quickly build and complete Modbus MQTT Gateway to provide them a complete solution. This is one of the internet of things success stories of MQTT implementation.
"Bevywise MQTT Broker is very reliable, powerful and a very affordable solution. The support understood our technical issues and solved them efficiently. We are happy for our decision to choose Bevywise for our Industry4.0 Implementation."
-Ihsan Gulec, Measurement & Control Engineer,
Celikler Holding. Turkey.
"We are happy that we were able to provide a complete solution for Celikler using our Gateway & the MQTTRoute for their need. Appreciate Celikler teams patience and time in explaining us the requirement that helped us solve it."
-Jebason, Customer Success Manager, Bevywise Networks
Download the complete IoT Success Stories of Celikler holding.
MQTTRoute is now available with Mobile app support to control MQTT devices using android.
To get started sign up for hosted setup or download a forever free version for local installation.
We will be happy to hear your problems/requirements to provide a complete solution. Schedule a call now.