The impetus behind celebrating Christmas on August 25
by Ponlakshmi | Aug 25, 2022 | Uncategorized | 0 comments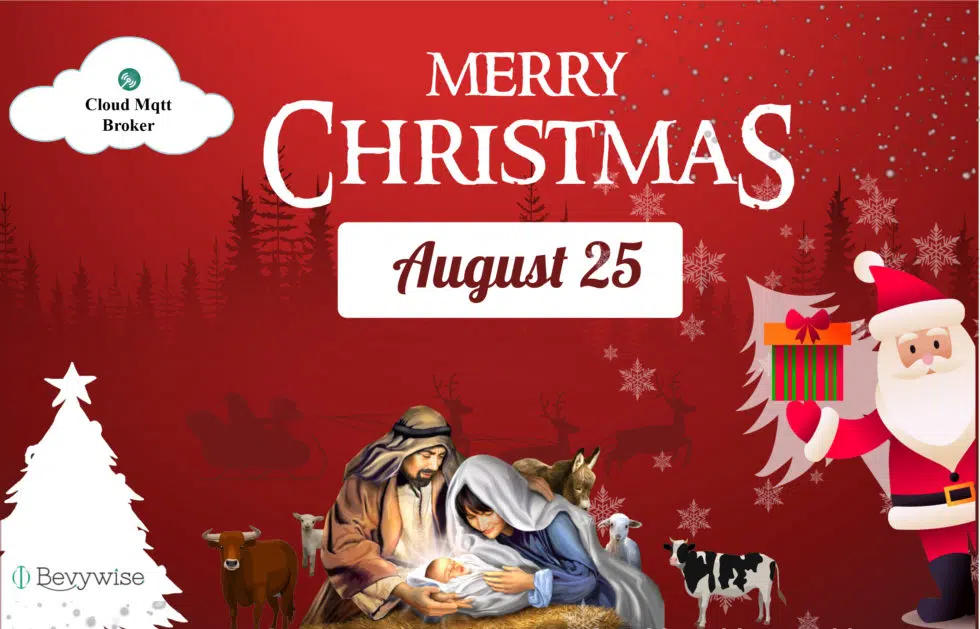 What makes us celebrate Christmas on August 25?
Can you all imagine celebrating Christmas in the month of August? It looks mystical, right? However, we, the members of Bevywise Networks celebrate Christmas festival on 25th of August. Our tables are adorned with stars and kudils; a group of employees sung a prayer song; Christmas cake is distributed to all; we enjoyed playing a Santa game and gifts were presented to all by the Christmas grandpa. It may seem weird to you all. Usually Christmas celebration takes place on 25th December every year. But we celebrate Christmas festival this year on 25th of August. There is a valuable answer for all questions; a valid solution for all problems; There is Bevywise for all IoT related problems. Let me elaborate the incident which made us celebrate Christmas on 25th August.
Cattle Superintendency post :
A post regarding cattle management has been published by us on 19th August 2022. The post expounds how easy it is for the ranchers to monitor and manage the cattle remotely using the MQTT Broker. Our IoT enabled cattle management helps them to sit back and tackle their cattle, instead of running around it all the time. Implementation of MQTT Route on the cloud in the livestock industry helps the ranchers monitor and manage their cattle.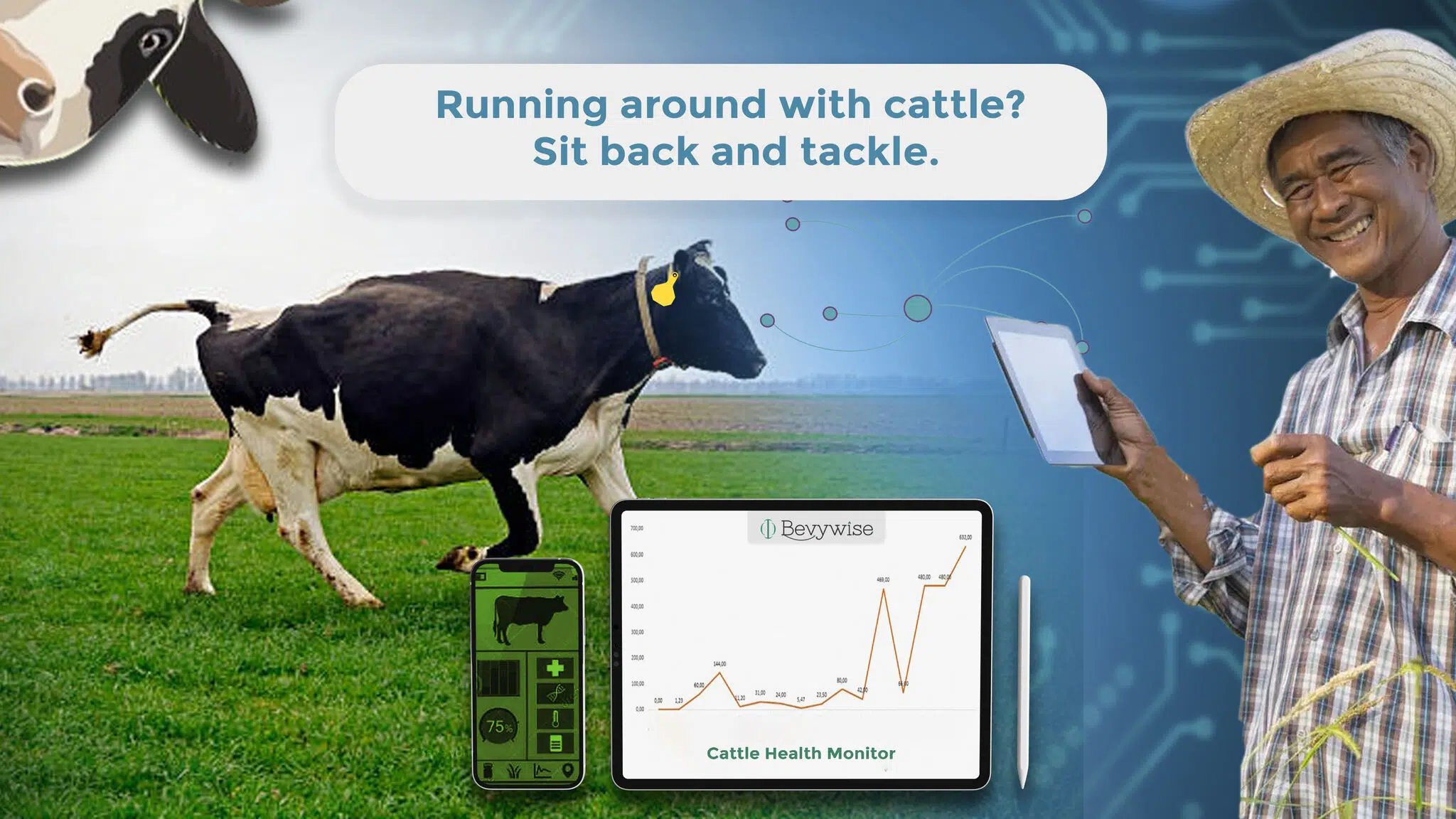 Customer from Palestine:
There is a good impression for that post. As a result of that post, a customer, from Palestine, who is in need of this application approached us. He also shared us why he is in need of this application, which is very emotional. Before the rinderpest, a pregnant lady resided in his cow shed as a refugee. He bestowed her with lots of affection and care. But he had only a brief period of time to look after her, as he had to engage and follow his cattle. In search of a solution for the intendance of cattle, he coincidentally came across our cattle management post on social media on 19th August 2022. A chat with us was initiated by him. He agreed to attend the product demonstration and the discussions were going on for many hours.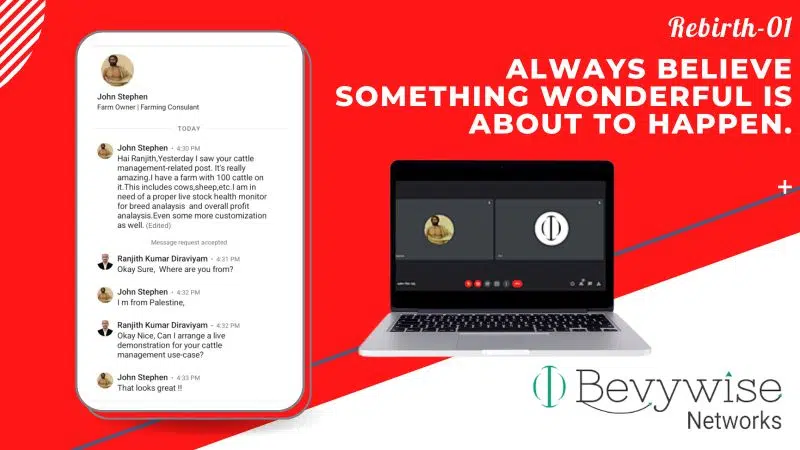 Operation Emergency Campaign:
Being impressed by our product, he proposed for customization after elucidating us about the pregnant lady who is about to deliver a baby in few days. He requested us to finish the task within one or two days. It is impossible for anyone to finish the task within concise of time. But we took it as a challenge to complete it in that short span. Forthwith, our Bevywise team initiated an "Operation Emergency Campaign" to get it done. This whole project was done within 24 hours by our team with accountability and self-motivation.
A small token of love from our customer:
In the next couple of days, our janitor found a mystery parcel near our office door which was kept by a long-bearded person wearing a red shirt. The parcel comprises of greeting message and some gifts as a token of thanks to our team. We are surprised to find that the gift is from that Palestine customer, for whom we worked on "Operation Emergency". The gifts include sketch pens for the UI designers and Flask for the developers. It's a mere surprise for us.
Weird answer from the customer:
Subsequently, we decided to present a baby kit to that child. We initiated a chat with that Palestine customer to ask his address. Everything went normal until he revealed his true identity. He answered that they have come from the past by time travelling. It seemed strange to us. In order to evince their identity, he sent us a set of riddles, which hinted the name of that new born baby.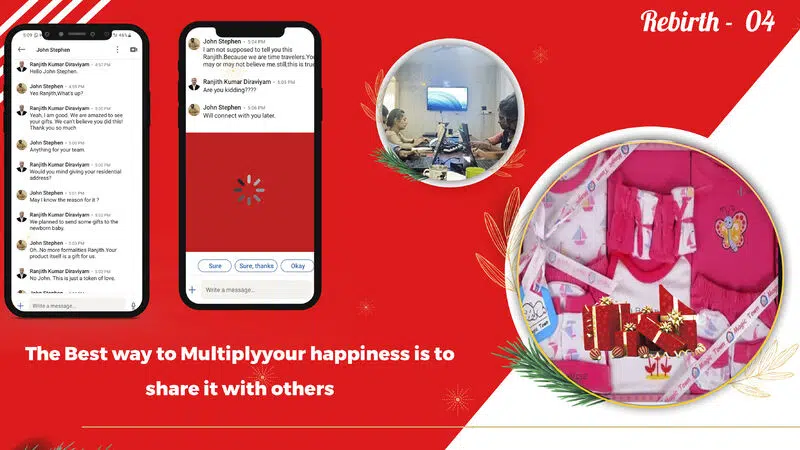 A – According to the Bible, there is a person like us except sin. Who is he?
B – Baby born to virgin mother
C – Cattle shed was his birth place
D – Divinity surrounded
E – Enlightenment is taught to the world by the baby
F – Faithful in little things
G – Glorified in his humanity
H – History was divided before and after his birth
I – Influential person in the world history
J – J is the starting letter of his name
Their true identity:
After decoding the riddles, we got to know that the name of the baby is "Jesus Christ" and that the pregnant lady is none other than Mary and the one who approached us is an old Prophet named John Stephen. It's a mere shock for us. We felt some sort of divinity after this incident. We are anticipating many challenges like this to reach more heights.
So in order to celebrate the victory of Bevywise MQTT Broker and the efforts of our team, we celebrate Christmas festival on August 25th. On the behalf of Bevywise team, we wish you all Merry Christmas and may the upcoming year brings all kinds of goodness to all.
Wish to make your IoT implementation story a great success? Try signing up Hosted MQTT Broker.