The Real Success of MQTT Broker on Cloud
by Hema | Jul 13, 2022 | CrystalMQ, MQTT Broker, MQTTRoute | 0 comments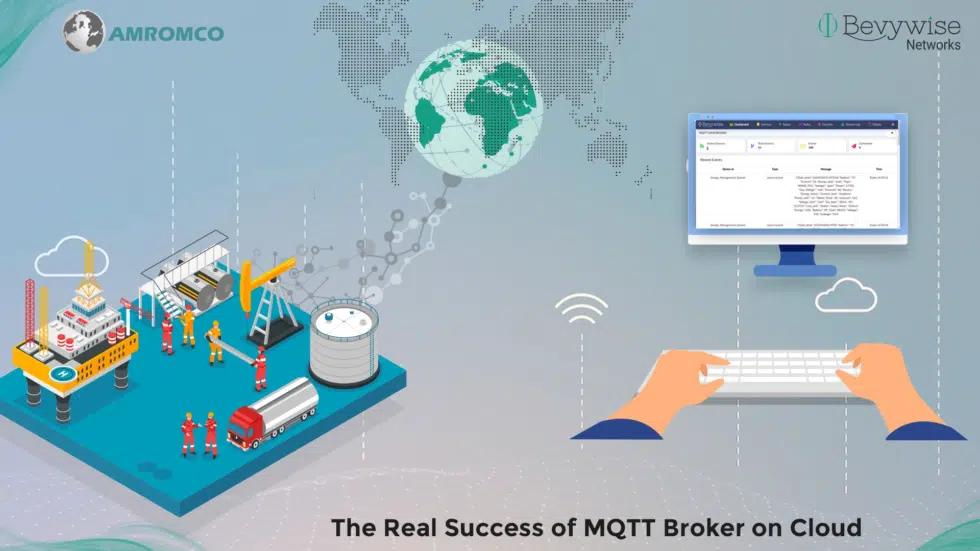 The journey of Bevywise is not just about attaining our Mission & Vision. It always looks after the success of customers who join us in our journey.
That is "Profit of Bevywise always lies in customer's success".
Also, Bevywise has a major part in the revolution of implementing technology in diversified sectors. When we think of the internet in the initial days of its revolution, it was just used for information searching & knowledge gaining. But now it has become parallelly important to the air we breathe. And its application is now a major necessity in day-to-day life. The way internet :
Handles home appliances
Ensures security with surveillance cameras
Create a better-connected learning environment for education
Revolutionized large enterprises & all business sector
are proof that life doesn't exist without the internet.
Everything in this world has begun communicating with each other using the Internet. In that case, Bevywise is the well-organized team/expert to connect your things, devices/clients to the internet. In the journey of 5 years, Bevywise is the main reason behind the success stories of customers. Let us see the success story of one such customer.
Hand-Holding with Romania's independent Energy Provider
Amromco, a Romanian company that started operating in 2002 has become the largest enterprise with huge profits in 20 years. In each phase of its evolution, it has implemented technology & science in its process to make a huge change in the community. As of now, it is one of the well-organized (oil and gas) energy industries on the globe. Energy is the one that operates every living thing. In that case, Amromco is successfully fulfilling the energy needs of the whole of Romania. One of the projects of Amromco energy needs device management-related support. But their workstation is located far away from the major cities in a small town. Hence supervising and management requires high transport costs. This questions the entire accuracy & efficiency of the entire process.
Hence Amromco join hands with Bevywise to tackle the challenges of requirement and service. But there is nothing that cannot be done in this technology world. There are so many devices in their organization that we have made them better connected to each other over the internet with our exclusive solutions of the MQTT platform. Also, we made them remotely access, control & manage their devices by hosting a platform on a public cloud. With live dynamic widgets & charts, we made them understand the condition of the device with the continuous monitoring of their parameters. Finally, the overall process can be controlled & monitored using mobile app, which makes them more flexible.
Final Thoughts
The word "Satisfaction" is better than the word "Profit". Thus, we at Bevywise always being proud to empower our customers by diminishing their pains, addressing their challenges, and providing all required necessities.
Also, we would love to hear your success stories as well. Get started now by signing up for hosted MQTT Broker.