Announcing Bevywise IoT Platform
by Ranjith Kumar DSM | May 8, 2017 | Announcement, iot platform | 0 comments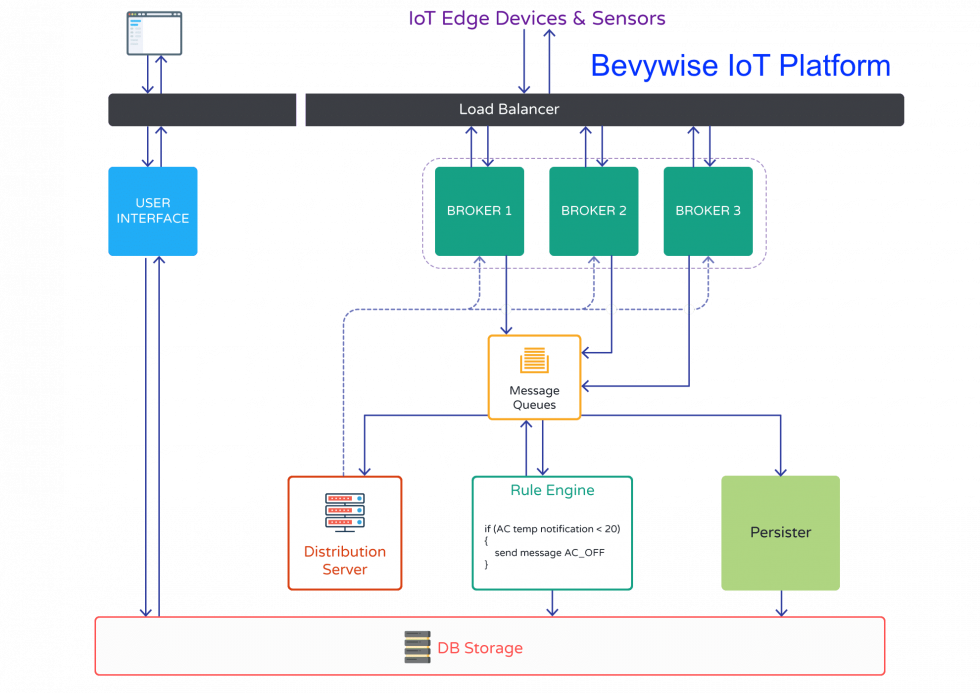 Bevywise IoT Platform to Connect & Monitor IoT Devices
We at Bevywise Networks are happy to announce the IoT Platform which can provide an end to end solution. We built the platform using micro services architecture. Besides that You can scale the Platform to connect millions of devices by adding more front end brokers. Each component does a specific function. And We can add any number of components into the system based on the industrial need.
The Platform is ready to use in the current state without any customisation. The inbuilt rule engine will provide capability to transform messages. And it send commands to different iot edge devices based on the status received from different devices. You can store the details of the devices and the messages published in MySQL.
We do have a complete iot client SDK and you can use it to build iot edge devices that can communicate with the Central server.
The Bevywise IoT Platform is currently is distributed via Early access and you can have a early access version by filling the form or write to [email protected]