Thank You 2019, Hello 2020!
by Hema | Jan 02, 2020 | General, Uncategorized | 0 comments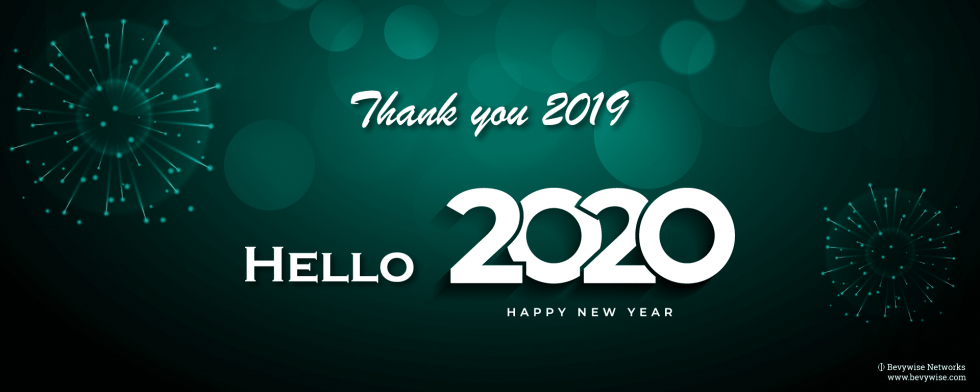 2019 has been a great, wonderful and successful year. The success of the year has boosted us to cherish ourselves and work still hard for the better 2020. We are more excited to close out 2019 and look forward to a more opportunities and achievements awaiting with lots of hope. To kick start the dawning year with more energy we would like to thank 2019 for the lessons learnt.
Thank You 2019
Thank You 2019 for making us stronger and for bringing lots of achievements and success. This would not have been possible without a great team. We know that every business needs customers. We have a great deal of respect and thanks to our customers who have put trust on us. Could not ignore to thank those who tried our tools by downloading and visiting our website & giving us feedback. We had 40 % more downloads and 20 % more customers in 2019. A special thanks to our partners from India & Brazil who believed and taken us to the next level with their huge commitment and active contribution.
A heartfelt thanks to our family and friends for their great support towards us that helped us to achieve great things.
A Little Throwback
The progression of the world over internet is taking place at a rapid rate than expected. Hence, a defining trait of a successful IoT product is a clear, well-defined reason for the product to exist and also its cost effectiveness. We have done great launches and product updates in 2019.
Devops is one of the most important need for the IoT Solution. Unfortunately all product vendors will not have the bandwidth to have their own team to manage their servers. As a framework provider, we are determined to help our customers with a hosted MQTT Services on a dedicated server and to make it available for all Business organizations with an affordable price. 63 % of manufacturers believe that deploying IoT technology will increase profitably over next 5 years and are set to invest $267 billion in IoT. This is because manufacturing Industries are gaining more insight about crucial & real time informations through IoT to make informed strategic decisions. Hence we developed a production monitoring system, Pace DPR / OEE DPR to provide manufacturers a complete visibility and analytics into production. This can help them reduce the cost by saving more than 12% on repairs & 72% on decreasing downtime.
To ensure, future generations are aware of upcoming trends is a social responsibility. Every student cannot afford premium products for their non-commercial / educational projects. Hence, by recognizing the limited budgets available for academic, we unveiled a specially-priced version of our Bevywise IoT for Education pack. We also provide FREE license for IoT products for students academic projects. As a startup, we know the painstaking efforts every entrepreneur will take and hurdles they face to achieve their goal. Hence we introduced a startups pack for MQTT Broker & IOT Simulator which is more affordable with all the features.
Special thanks to YourStory media and Vishal Krishna, who gave a great write up about Bevywise Networks and closed 2019 for us with great memories.
A Great Year ahead
The world has started tasting the fruit of the Initial IoT deployments. We can control our houses without straining. Industries like Manufacturing were able to view reports and control production environment without moving their fingers. Health care is getting remote and dream of home care is coming alive.
Undoubtedly, 2020 will be a big & exciting phase for IoT. By 2020, there will be upto 21 million devices connected with IoT across the globe. The number is huge, because it is practically impossible for any business organizations to stay away from IoT. The peak reach is due to the worldwide rise in IoT technology development & implementation. We are quite excited to connect with more business to make their lives easier and more powerful. Let us wrap 2019 with a bow and start 2020 with the bang!
Wishing everyone a fulfilling & promising year ahead!